What Is A Document Management System
A document management system is a must-have tool in today's digitally advanced world. Let's take a look at what exactly is a document management system, why is it a must-have, and what is the best document management system on the market right now!
Do you know what every business has in common? It doesn't matter if it's a technology company, healthcare, manufacturing, automobile, beauty products, finance, or any other business…they all make extensive use of documents.
Documents are the building block of any business. Documents play a central role in facilitating the proper functioning and overall success of any business.
There is absolutely no company on the face of the Earth that can make it through a day without viewing and sharing documents. That includes marketing brochures, project proposals, technical documents, HR guidelines, and training materials just to name a few.
Yep. Workplace documents are indispensable!
The problem is that the more we create and rely on documents for work, the more critical it becomes to have systems in place to manage the documents across your company. This is where a document management system comes in.
But, let's not get ahead of ourselves. We're going to take it step-by-step and cover:
What is a document management system?
Why is it becoming increasingly important to have one in place?
How you can set up your own document management system in minutes?
So let's get started, shall we?
What is a Document Management System or DMS? (Definition)
The best definition for a document management system or DMS, as the name implies, is a system or software that allows the creation, storage, managing, indexing, protection, and retrieval of digital documents.
Although a majority of the document management systems store all of your digital documents in the cloud, they are much more than just cloud storage. A document management system is a framework that facilitates the easy flow of critical information across the organization.
A good document management system can help organize all of your files and data in one place, keep track of all of your critical documents, speed up your workflow, improve accuracy and provide around-the-clock access to documents from any part of the world.
Thus, choosing a robust document management system allows you to remain one step ahead of the competition and provide all the information your employees need to do their work efficiently.

Why is a Document Management System important?
The rapid digitalization of our world has lead to exponential growth in business data and content. Every day your company is creating and managing massive amounts of business documents, contracts, proposals, sales decks, marketing material, blog posts, HR guidelines, training manuals, onboarding material, etc.
These documents are often scattered all over the place on your digital devices- you may have Word files, files stored in cloud apps like Dropbox, Google Drive, OneDrive, Box, files stored on your desktop, email attachments, and so on.
What happens when you can't find a file in the middle of a meeting? Or when your manager immediately needs that important document, but you cannot seem to remember where you stored it?
The organization of your digital files has always been an often overlooked aspect of being organized. Since you really cannot see or feel the digital mess you have created unlike the paper mess during the old-file cabinets-time, you may not feel like you have a problem, until you cannot find a particular file.
Have you ever wasted precious time searching for a document on your computer, in chat messages, in your email attachments, etc.?
Browsing through hundreds of folders, searching in your disorganized and massively populated inbox, searching through your cloud files, etc., all end up being a search mission that's impossible to crack!
Managing this digital mess, which is often unstructured, and making it available to your employees, clients, partners or other stakeholders is no easy task.
Employees often can't find the right documents at the right time or can't access the document due to time or location barriers.
All of these add ups to a big loss in productivity!
A document management system plays a huge role in making all the tasks related to the management of documentation easier, faster, and more efficient.
There are many reasons why an organization needs to deploy a document management system immediately. Some of these include:
1. Cleaning up the digital mess.
A document management system allows you to get rid of the massive digital mess you have created unknowingly. We all have our documents scattered on laptops, PCs, mobile devices, cloud storage, email attachments, desktop folders, etc.
It becomes extremely difficult to locate a particular file at the time of need. A document management system allows you to store and search your documents in one central location. A great document management system also helps you create digital documents.
Having an all-in-one solution helps you to create a central repository of existing content and collaborate on new content with your team. This way, you don't have to rely on using Word or other document editors to create your digital files and then store your content elsewhere.
Read more: The Ultimate Guide To Process Documentation (With Template)
2. Reduce the Reliance on Paper
If your company still uses paper documents, switching to a document management system can help reduce the reliance on paper and save additional costs for printing, storing, maintenance, filing, etc.
According to a study, Companies with annual revenues between $500k and $1 million can save as much as $40k per year by switching to digital document management. Laserfiche estimates a 20% time savings based on filing and retrieval efficiencies, eliminating misfiling and workflow efficiencies.
Increased efficiency, as well as greater staff productivity, can save up to 6,000 hours annually, or 2.4 full-time staff positions.
Going paper-free also helps you reduce a huge amount of paper waste from the environment, helping you reduce thousands of paper sheets each month. This not only helps you make sustainable and ethically correct choices, but also provides you with a social mission of which both clients, employees, governments, and your customers, want to be a part.
Read more: Best Writing Tools For Creating Documents
3. Improve Overall Office Efficiency
You cannot afford to waste time and effort dealing with your digital documents in this day and age where your competitors are out there, breathing down your neck.
When you spend the majority of your time looking for your digital documents across various platforms and devices, it takes time from actually doing the work you were hired to do and meaningfully contributing to your company's bottom line.
Work overload decreases productivity by 68% in employees who feel they don't have enough hours in the day to complete their tasks. A good way to free up employee working hours is to deploy a document management system for easy creation, filing, edits, team collaboration, and approval of your documents.
4. Make Information Access a Breeze
We bet you have no idea how much productive time your employees are leaving on the table just because they couldn't find the desired information or content they were looking for.
Since all your important work documents are scattered over Google Drive, OneDrive, email attachments, PC folders, and USB sticks, how can you count on yourself to find the exact piece of information you need at the time you need it!

According to a McKinsey report, employees spend 1.8 hours every day—9.3 hours per week, on average—searching and gathering information.

Almost 20 percent of the business time – the equivalent of one day per working week – is wasted by employees searching for information to do their job effectively.

IDC data shows that "the knowledge worker spends about 2.5 hours per day, or roughly 30% of the workday, searching for information

.
A major advantage of having a document management system is the ease of access to information. Document management systems provide a central location for all files, documents, weblinks, and other rich media.
This makes it extremely easy for team members, irrespective of their location to access information from any device quickly.
Employees no longer need to save files to their hard drives or on those forgettable USB sticks. Just log in to your document management system and you're good to go!
Read more: The Ultimate Guide To Document Management Workflow
5. Safe and Secure
The best way to keep your important business documents safe and secure is to have them digitally stored in a document management system.
This way, you don't have to worry about the security capabilities of hundreds of apps where your data resides and don't have to remember login details to each app.
A competent document management system comes with features like document access control, document tracking, password protection, version control, real-time collaboration, real-time notifications, etc. Storing files in the cloud helps ensure that your company documents aren't misplaced and are easy to access by the right party.
6. Scalability
As your business grows and becomes more successful, so will the number of documents you produce over time. More documents will mean more clutter, more folders to browse through, more cloud storage services to search and more email attachments to locate!
A document management system is very important as its easily scalable. You can always set up or purchase more cloud storage capabilities and make sure your workflows aren't disturbed due to your business success.
7. Quick Search
If you don't have a document management system in place, searching for the right document at the time becomes a far-fetched dream.
Finding the right cloud service, the right desktop folder, or the right email can take hours of your crucial time. Therefore, a document management system's ability to perform a quick search is one of its most important elements.
A good document management system has excellent searching and indexing capabilities to find the exact file, document title, and content within the document.
No matter how big your document directory is, the document management system can churn the desired document with the speed of light.
Read more: Best Document Tracking Systems In 2022
8. Better Accuracy
Digital documents are bound to be more accurate, thanks to the ability to edit and collaborate on the document creation process.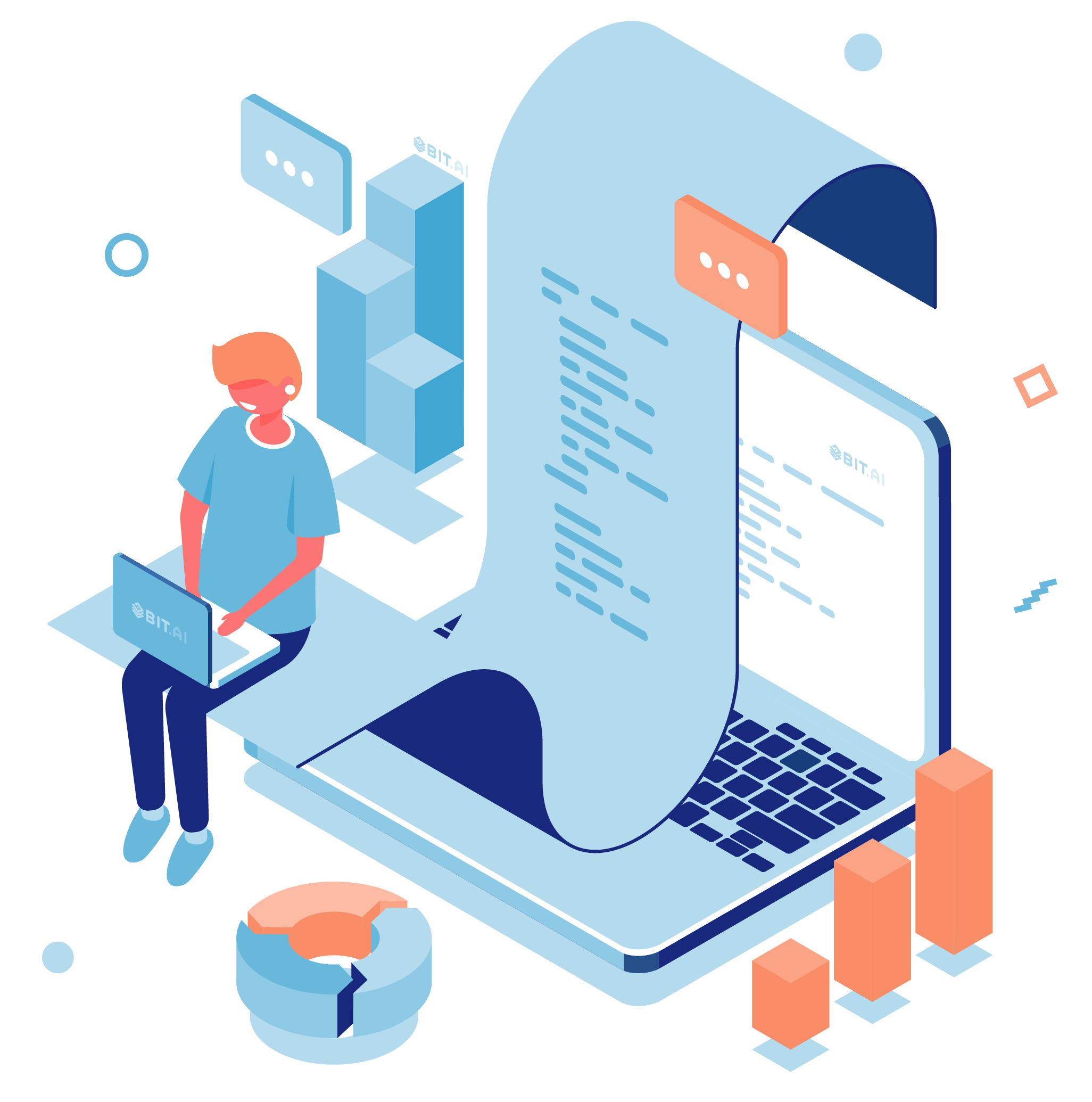 A good document management system provides all the tools needed to create, edit, and collaborate on documents to ensure quality and reduce inaccuracies.
With features like version control and document tracking, all edits made to a document would be visible to the rest of the group/team. You can always revert back to a previous version or suggest edits if you're not satisfied with the changes made.
9. Reduced Storage & Supply Costs
Without a document management system, the cost of creating and managing documents can be pretty high.
The cost of paper, printing, office space, storage facilities, cabinets, and hiring employees can all add up to be quite an expensive bargain to store your precious documents.
Even if you store all your documents digitally, the individual cost of each cloud storage service you use can add up to be a lot.
By switching to a document management system, you can finally get rid of all those paper files, reduce storage space and regain your office space for much more productive work, get rid of those big and ugly files, and save a ton of money on paper, printing, ink, and other stationery items, and finally save the cost of hiring new employees to store, search, and retrieve those documents.
10. Provides a Competitive Advantage
Company's using a document management system clearly possess a competitive edge on those who are still storing their important documents in desktop folders, hard drives, cloud storage spaces, and various other places.
There are many advantages a company going digital have over those who aren't:
They are saving supply and storage cost
They are saving money on new hires to manage paper documents
Digital documents tend to be more accurate
Employees can get access to information quickly and easily, saving them time and effort
Employees can provide better service to customers and offer better turnaround times
Since employees are saving a lot of time, they can focus on the things that really matter and contribute to the business's success more effectively.
Read more: What Is Competitive Analysis And How To do It Right?
Which Document Management System to Choose?
We recommend that a great document management system should have all these essential features:
It has a single source of truth bringing together digital content from all over to one place.
It should be scalable and should be able to able to provide ample space as your company's document produce grows as a result of your success.
It should provide a space for employees to come together, and simultaneously collaborate, create, manage, and edit documents and other important files.
It should have a pretty robust content management system to store all of the company's files and document PDFs, excel sheets, guides, training documents and videos, images, etc.
It should have pretty strong search capabilities to quickly browse through document titles and the content inside documents so employees can find what they are looking for quickly and easily.
It should have a way to protect the information stored in the system from outsiders and or anyone without the proper consent to access that information.
It should be responsive so that the information can be accessed from any device without breaking.
One document management system that has all of these features is Bit, the smartest document management and collaboration tool on the planet.
Why Choose Bit.ai Document Management System over other ones?
Bit.ai is a new-age document management and collaboration tool that helps teams to collaborate, share, track and manage all company documents, files, and other content in one place.
Bit's document management system allows you to create workplace documents like- project proposals, sales decks, training documents, how-to guides, company policies, process documentation, media kits, fact sheets, competitive research, case studies, e-books, etc and provides a safe and robust place to store these documents.
Multiple people can simultaneously collaborate and create a smart document in real-time. It's a wonderful way to manage projects, create client-facing material, brainstorm, share meeting agendas, create proposals, and most importantly, share and manage information and knowledge!
Bit's smart editor makes the process of documentation and content creation quick and easy. Apart from documents, Bit also provides amazing content management capabilities. Bit has a content library that automatically saves the images, files, and digital content you add to your documents (or workspaces) so that you can access and reuse them easily.

Smart workspaces are created around projects, teams, departments, and clients to keep your documents, data and information organized. Workspaces make it easy to collaborate and ensure that the right team members have access to the right documents at the right time. They are fluid so your information can move through your organization's workflows.
Bit documents also support smart search, which allows anyone to search and find any files, images, documents, and text inside documents quickly and easily across the system.
With the ability to effectively label content, users can search their digital assets using keywords, titles, descriptions, or tags. They can even search for files based on their source. (i.e., YouTube). This is extremely useful for new hires to not feel overwhelmed while looking for information.
Bit allows users to manage permissions and information access that suits their organizational needs. It supports features like document tracking, password protection, file access restrictions, etc. that help keep your important company information safe.
Bit provides a common workplace for knowledge workers and experienced executives to collaborate with employees, share their knowledge, brainstorm ideas, store digital assets, and innovate together.
The best part is that this knowledge is safely secured in your workspaces and can be shared (or kept private) with anyone in your organization!
All in all, Bit checks all the boxes by allowing you to create and edit documents collaboratively, store them in a safe and secure place, upload rich media files like videos, audio, excel sheets, PDFs, GIFs, etc. in the content library, search and access information quickly, protect your content by managing permissions and track your documents to get detailed analytics.
By actively managing your content and using Bit document management system can help organizations increase their chances of success.
Bit helps preserve key knowledge for everyone to access, facilitating better decision-making, reducing the chances of error, stimulating innovation, and encouraging a culture of constant learning.
That's it, folks!
Every company needs to manage the huge amounts of content they produce, have the ability to streamline it, and make it available to employees and other stakeholders at the right time.
Choose a document management system that helps in gaining a competitive edge over your competitors who are still wasting time searching across various platforms for information.